Austin-Healey 100/4 series BN1 BN2 four cilinders: Sorry, not available anymore!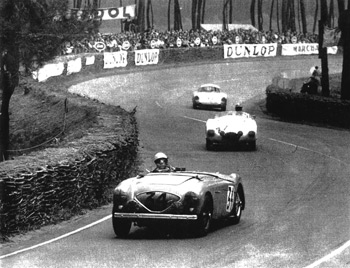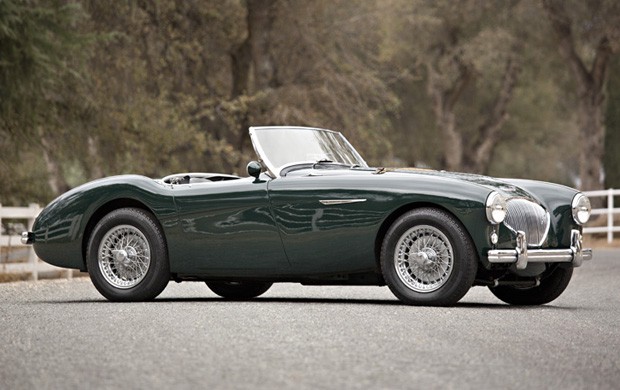 AUSTIN HEALEY 100/6 BN4-BN6 and 3000 six cilinder engine, Mk I and Mk II, BN7-BT7-BJ7, Abarth nr. 1129, twin Abarth middlemuffler, twin inlet diameter 44,6 mm and twin exhaustpipes with 35 mm diameter and rising chromium pipes, incl. all brackets, rubber mountings and Abarth clamps Price € 825,00 incl. Btw/Vat + shipping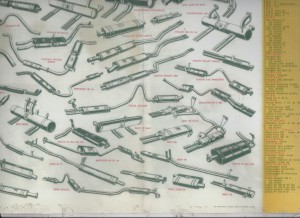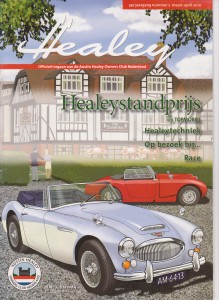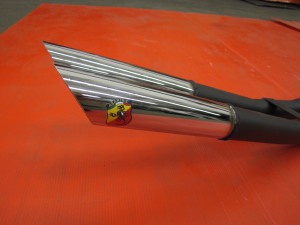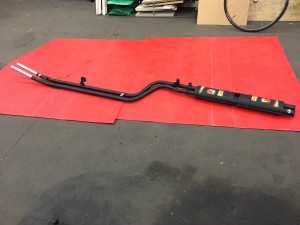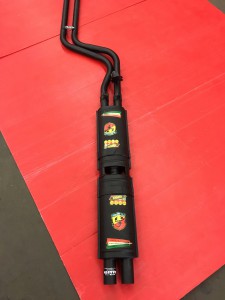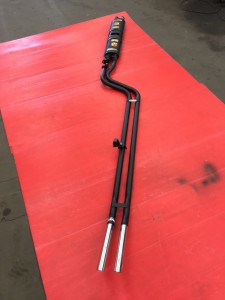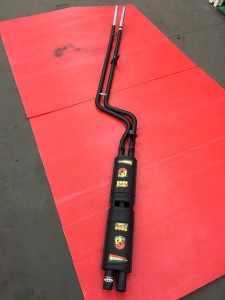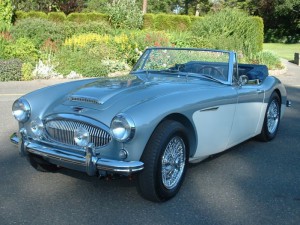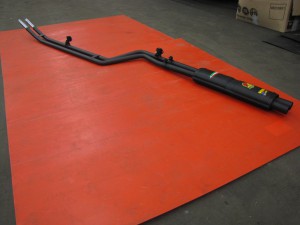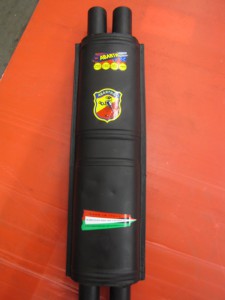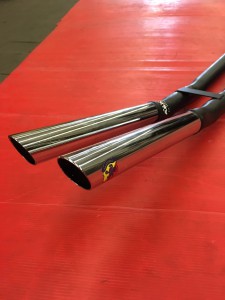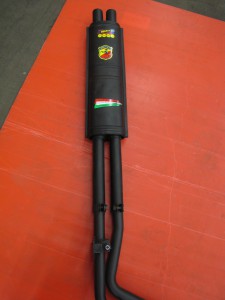 AUSTIN HEALEY 3000 Mark III, BJ 8, Abarth Nr. 1303-1304, cpl. system with middle- and transverse endmuffler with twin 60 mm diameter Abarth endresonators om the right side. Price € 895,00 + shipping. (SORRY SOLD OUT!) At extra price complete bracket set for the twin endsilencers price +€ 65,00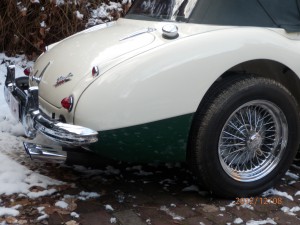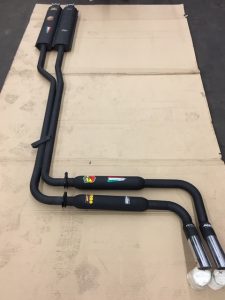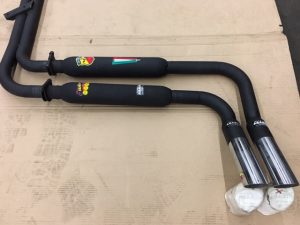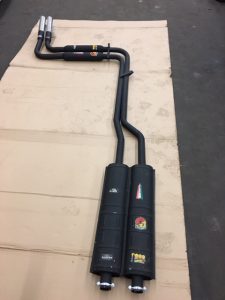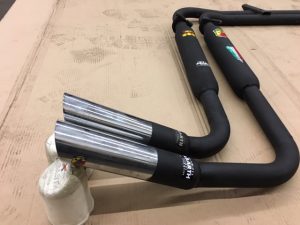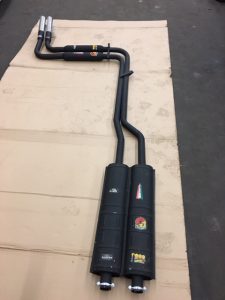 Austin Healey 3000 Sports sytem Abarth & Co. enddpipes with Abarth 60 mm diameter endresonators with Abarth nr. 1303, will fit to the standard BJ8 middle silencer.
Price € 525,00 + shipping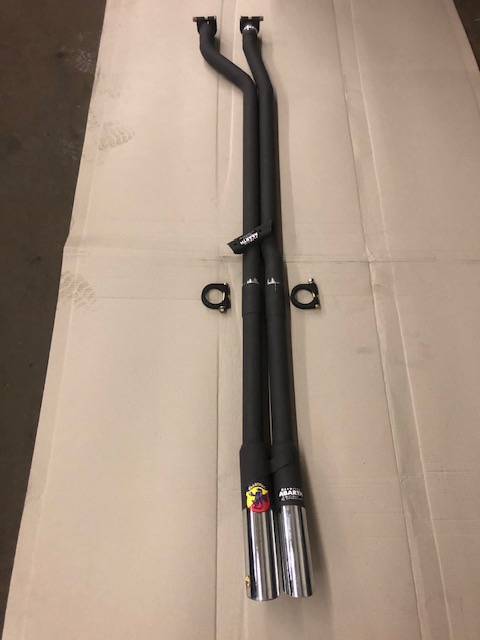 AUSTIN-HEALEY 3000 Mk III, BJ8, Abarth SPORTS sytem, with twin Abarth middlemuffler nr. 1303, without endsilencer, but with straight through 60 mm chromium demountable Abarth endresonators for an awesome Abarth sound behind your car and not next to your ear like the side pot system!
Price € 895,00 + shipping(SORRY ALL SOLD!
SPORTSSYSTEM: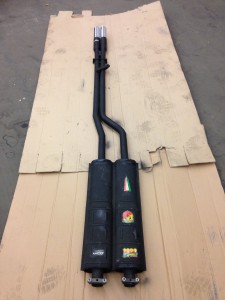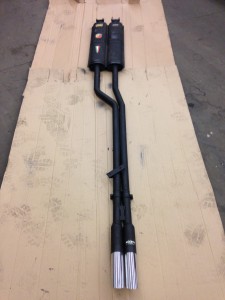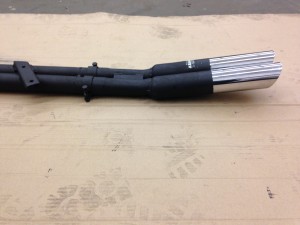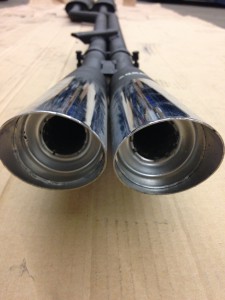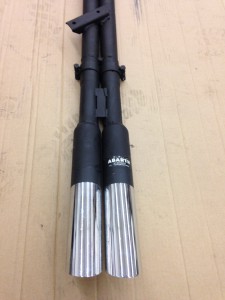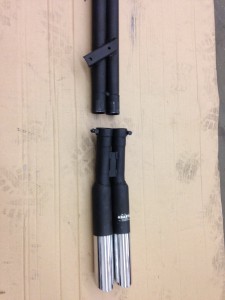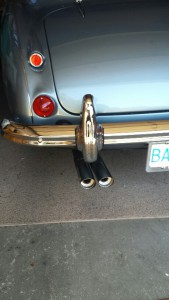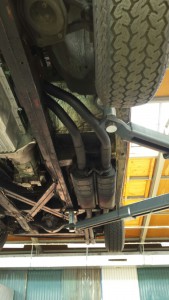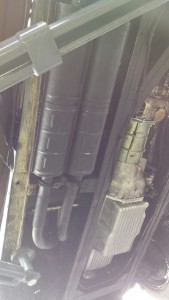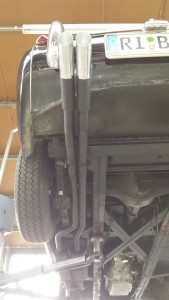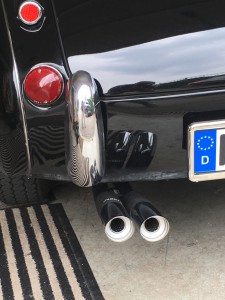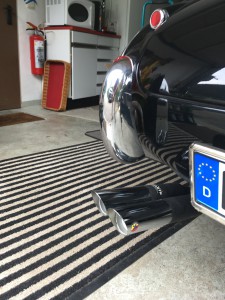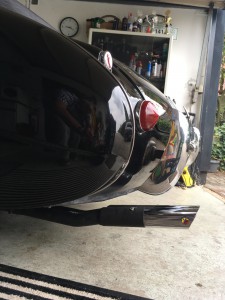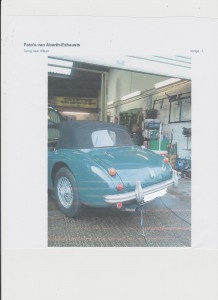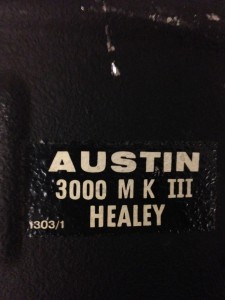 Austin Healey Sprite Frogeye, ABARTH endmuffler with 35 mm OD chromium pipes(250 mm length) and with 38,4 mm ID frontpipe(other ID'd are possible for 1275 cc engine up to 45 mm), incl. centre bracket, total length 665 mm, length of muffler 310 mm, width 150 mm, heigth 80 mm, Price € 395,00 + shipping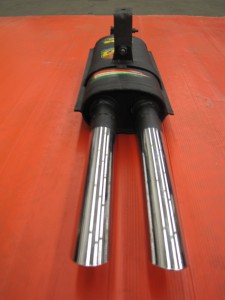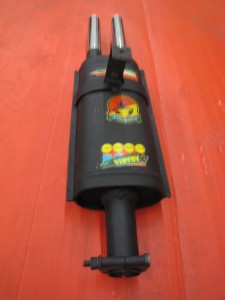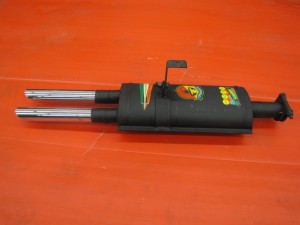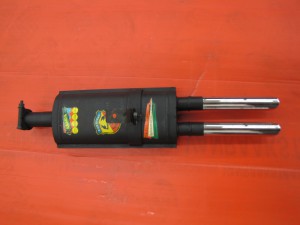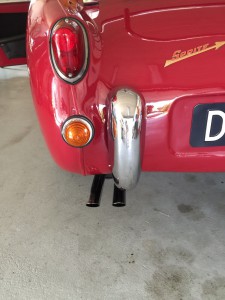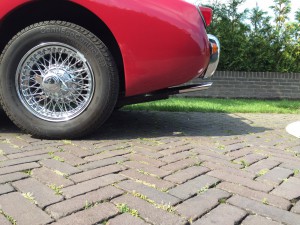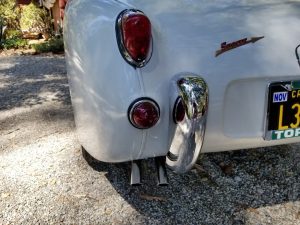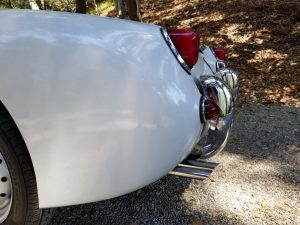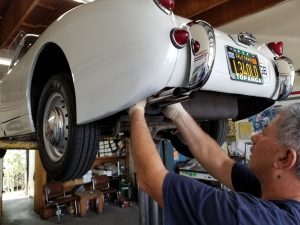 Now also available: Abarth endsilencer for Austin Healey Sprite and MG Midget, with twin 60 mm endresonators, incl. bracket, dimensions: length of muffler 335 mm, width 180 mm, resonator length 230 mm, total length 565 mm, excl. front pipe 75 mm, ID inlet various on request 35-45 mm
Price € 395,00 + shipping