MG B 1800 GT Coupé, Abarth Nr. 1342, two part system with middle muffler and endsilencer incl. the Abarth brackets, from 1965 till 1980                   Price € 895,00 + shipping

MG B 1800 Roadster, 2-part ABARTH & Co exhaustsystem(NOS), Abarth nr. 1222. We provided these original Abarth exhaust systems to the MG B Berlinettes that were built by Jacques Coune in Belgium. Jacques Coune was also the Abarth exhaust importer in the sixties, so it was evident that he fitted of course the Abarth exhausts. Pictures taken during the Techno Classica 2016.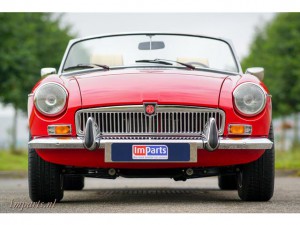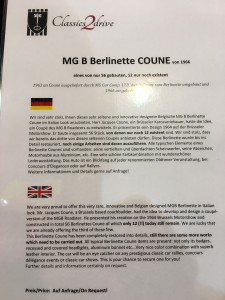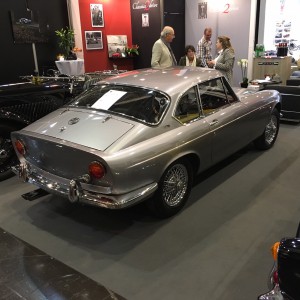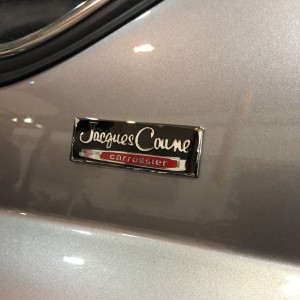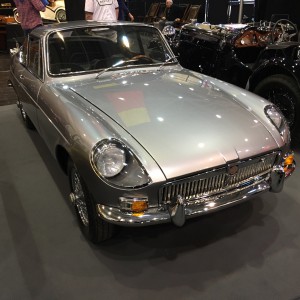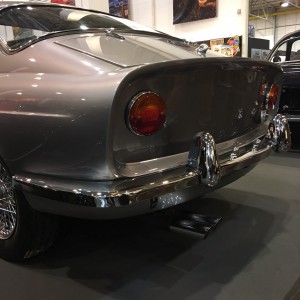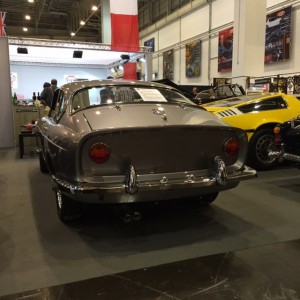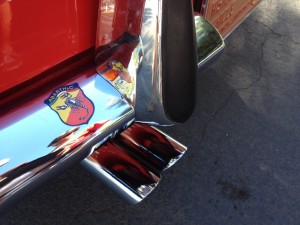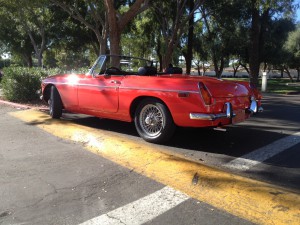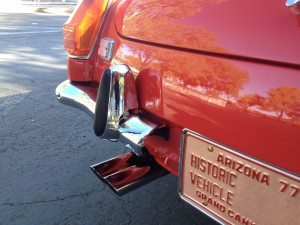 , Abarth nr. 1222, incl. brackets and hangers, This Abarth exhaust will fit the MG B 1800 GT too; it is a little bit louder because of one middle muffler!
For MG B from 1962-1980, Now also with German ABE nr. 10246/2
Price, incl. Btw/VAT € 835,00 + shipping
MG B cpl. ANSA exhaustsystem, suited from year 1975, rubber bumper         Price € 495,00 + shipping(SORRY SOLD!)
ANSA spaghetti manifold, ne. MG 0281, (Sorry sold!)
ANSA nr. MG 0225 and MG 0227 (SORRY SOLD!)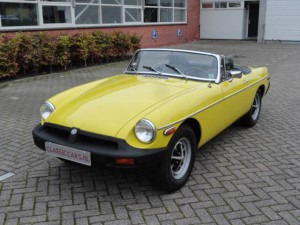 Also MG B cpl. ANSA exhaustsystem for B 1800 to 1974, incl. middlemuffler MG 0125 and ANSA Y-connection double 60 mm chromium endresonators, (SORRY SOLD!)
MG C, 3 litre, now available the original Abarth endsilencer with twin inletpipes and very big internal diameter(36 mm) endresonators. You can weld on this unique silencer.                                                    (SORRY ALL SOLD!)
MG MIDGET MK23-mk4,  1100, 1275 and 1500 original transverse endsilencer, Abarth Nr. 1271 (SORRY SOLD!)
Now also available for the MG Midget MK3-Mk4 and Austin Healey Sprite Mk1-Mk2, an original Abarth endmuffler with twin 35 mm small chromium endpipes or Abarth endsilencer with 60 mm Abarth endresonators, dimensions of the muffler: 310 x 150 x 80 mm(LxWxH), Inlet diameter on request; please state!               Price € 445,00 incl. Btw + shipping