VOLKSWAGEN Beetle 1300-1500 from 1968, Abarth Nr. 1346
There is still one on the market, suited for the 1300-1500 also Automatic, We can get hold of this absolutely last available VW Abarth endsilencer (SORRY SOLD!)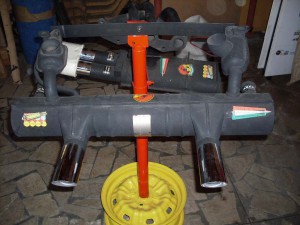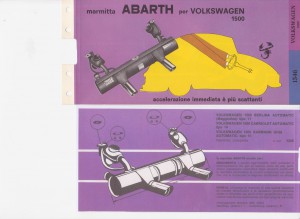 VOLKSWAGEN BEETLE 1300-1500 + Automatic Version A + Ghia Type 11-14-15 till 1967, ABARTH nr. 1304 German ABE nr. 10253/1 with long 245 mm endresonators. Suited for early beetles with round bumpers.
Price € 1.210,00 + shipping(SORRY SOLD!)
VOLKSWAGEN Golf 1/Scirocco 1100-1500/1600. Complete 2-part Abarth exhaust system nr. 1489 with single or twin endpipes, including German ABE Conformation, Price € 695,00 + shipping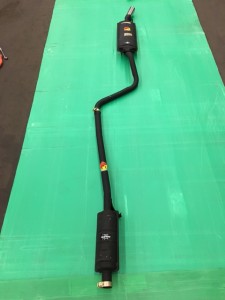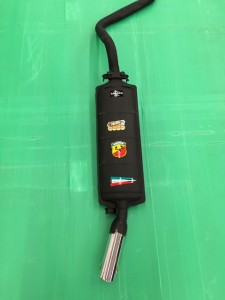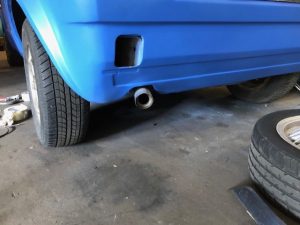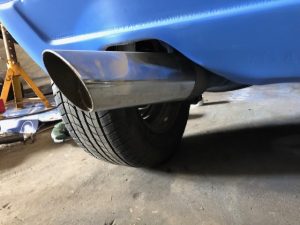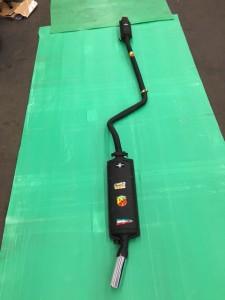 ABARTH nr. 1489 twin pipes endsilencer
VOLKSWAGEN Golf 1/Scirocco GTI + GLI 110 PS Golf 1600/1800 + Gol1 Cabrio 1800 complete 2-part Abarth exhaust system with Abarth nr. 1538, including German ABE conformation.
He have two versions in our programm; round Abarth endsilencer with twin 60 mm diameter endresonators and an Abarth version with round single 60 mm diameter chrome Abarth endpipe
€ 745,00 incl. Btw/Vat + shipping

VW GOLF 1 1500-1600 and VW GOLF GTI 1600 SIMONS steel spaghetti manifold, including gaskets and bolt set.                                                          Price 495,00 + shipping.                                                                                         Only on special order!
VW PASSAT 1300-1500,  first series, a complete 3-part Abarth exhaust system with Abarth nr. 1513, including German ABE conformation,         Price € 695,00 + shipping(SORRY SOLD!)
VW POLO-Audi 50 from 1975 till 1977 900-1100-1300cc, Abarth middle silencer with Abarth nr. 1513/1, Price € 175,00 + shipping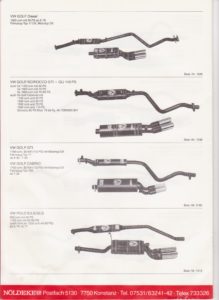 VW Golf 2  1600  from 9/83 an ANSA steel spaghetti manifold(NOS) with Ansa nr. VW 5881, Price  € 325,00 + shipping. The ANSA middle silencer is not included! (SORRY SOLD!)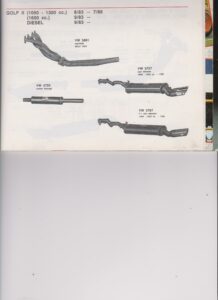 VW Jetta, Supersprint endsilencer(NOS), on special order(SOLD)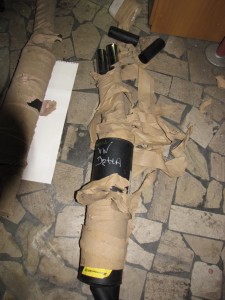 SORRY SOLD!)
VW Golf II GTI 1800 , CSC endsilencer with EEC/EWG Zulassung(ALL SOLD!)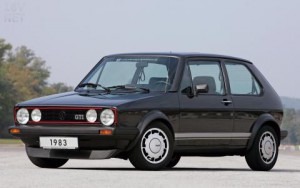 ANSA endsilencer for Golf 1-1500 with oval black chrome endsresonator 96×70 mm, ANSA nr. VW 1587                                                      (SORRY SOLD!)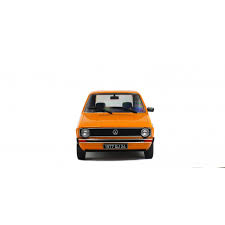 ANSA endsilencer for GOLF II 1600, ANSA nr. VW7487, with single black chrome endsilencer 96×70 mm oval pipe.(SORRY SOLD!)