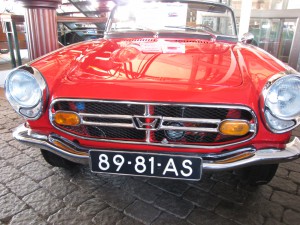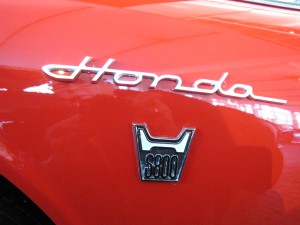 NEW: HONDA S 800 Coupe and Roadster ABARTH exhaust system
We now have in our programm the original Abarth & C. 3-part exhaust system(NOS) for the Coupe and Roadster with Abarth nr. 1327-1322. Delivery including Abarth middle silencer and two twin Abarth endresonators. Included are four Abarth clamps and a bracket under the silencer. Beautiful darkbrown steel Abarth sound, perfect fitting and including the German ABE (Allgemeine Betriebserlaubnis).
Price € 795,00 incl. VAT/BTW + shipping
NEW: FIAT 1200/1500 std. Fiat engine(Not OSCA)
Abarth & C. endresonator instead of the last endsilencer.
Perfect fitting with Abarth clamp and bracket. Beautiful dark Abarth tone.
Gives your Spider just that extra bite and style!