We are glad to inform you that we started a corporation with MAXTREME-PERFORMANCE from Holland.
Maxtreme-Performance is a Dutch company who is famous for their exhausts used in Motorracing and Motorcross. Nowadays it is all about noise, weight and of course power.
Special Stainless steel, normal steel and even Titanium can be specified!
Maxtreme-Performance uses a special unique patent to reduce the dB's without any powerloss.
This means for you: no more blackflags  on your favourite circuit; a maximum of 92 dB is guaranteed and that without powerloss.
We do have several versions in our programm:
-1000 TC stainless, with catalysator, maxtreme patent and Lambda sonde- connection, this exhaust fitts to the famous Abarth Coppa Mille manifold(steel or stainless) as used in the www.kampf-der-zwerge.com racing series.
Price, incl. VAT/BTW/Mwst € 650,00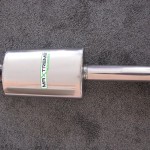 -1000 TCR stainless version, also with Maxtreme patent, this exhaust can also be specified with a catalysator and/or Lambda sonde-connection.
-1000 TCR steel version, exactly to the original TCR model, now with Maxtreme Patent, can also be specified with catalystor and/or Lambda sonde-connection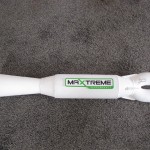 Both TCR mufflers fitt to the original TCR conical manifold, but can too be specified for your 1000 TC with another Y-connection.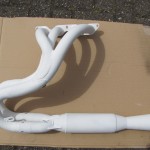 Price for these unique mufflers are each € 650,00 incl. VAT/BTW/Mwst. See for more information also: www.maxtreme-performance.nl